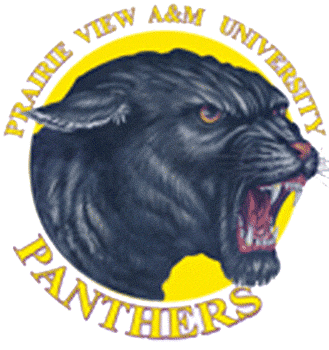 OUR PURPOSE
​
The purpose of this chapter shall be to form a union of the Prairie View A&M University Alumni, former students and interested citizens of similar aspirations for the perpetuation of Prairie View A&M University by:
​
(A) Building and fostering understanding and support of Prairie View A&M University​
(B) To promote closer fellowship among alumni of our community and surrounding areas
(C) Understanding that we are chartered by Article XI, SECTIONS I-IV, Chapters or Clubs of The Prairie View A&M University National Alumni Association Constitution
(D) Providing services to the alumni and loyal friends of the university​
(E) Encouraging communications among the alumni and the University
(F) Encouraging high school graduates and college undergraduates to consider Prairie View A&M University as their alma mater
(G) Organizing and implementing programs necessary for securing grants, endowments and other financial assistance for the University
The Prairie View A&M University Atlanta Metro Alumni Chapter is dedicated to keeping alumni in touch, informed, involved, and invested in the university.
The Chapter continuously works with the National Alumni association to strengthen lifelong bonds between Prairie View A&M and its alumni.
The Chapter Officers are the Associations governing body, accepting leadership and participatory roles in the current and future state of the Atlanta Metro Alumni Chapter.
Your Atlanta Metro Alumni Chapter is run by a group of dedicated leaders committed to furthering the mission of Prairie View A&M University and strengthening the ties among alumni in the Southeast Region.
Executive Board 2022-2023
​
Jessica Wright - President
Gerald Martin- Vice President
Valarie Holt - Secretary
Rosalind Jackson - Treasurer
TBD - Historian
TBD - Parliamentarian
​
Commitees and Representatives
Executive Committee - Establishes chapter policy, the chapter's long-range and operating plans and serves as the research and advisory committee for the chapter.
Chair: Jessica Wright - j.wright30043@gmail.com
​
Finance & Fundraising Committee - Evaluate new opportunities to generate non-dues income for the chapter
Chair: Contact - pvamuatl1@yahoo.com​
​
Membership Committee - Seek out new ways to recruit new members into the chapter and plan programs aimed toward maintaining active membership
Chair: Andrea Powers - andreapowers2@gmail.com
​
Social Alliance - Plans programs that further develop relations with local HBCU chapters in the area and plan activities that will strengthen the bond between alumni and members
Chair: Gerald Martin - tex832@gmail.com
​
Communication Committee - Maintain and establish the website, social media, and notifications/ publications to the public and NAA
Chair: Contact - pvamuatl1@yahoo.com
​
Scholarship and Student Recruitment Committee - Seek out new ways to recruit and encourage new students to attend PVAMU, host college fairs, and is the lead for the annual scholarship
Chair: Jerome Tinker - j.tinker1911@gmail.com
​
Service Committee - Plan service activities that will help those in need and strengthen the view of the chapter in the community
Chair: Contact - pvamuatl1@yahoo.com
​
HBCU Atlanta Alliance Representative - Represent our chapter among the other HBCUs in the Alliance with fundraising efforts and participation in HBCU Alliance events in the Atlanta area.
Chair: DeMont Davis - ddavis@epcotsolution.com
​
Florida Chapter Representative: Tamia McEwen - tamiamc@gmail.com
North Carolina Chapter Representative: Valencia Wade - vwadeprod22@yahoo.com
Alabama Chapter Representative: Lee Langston - leelangston58@gmail.com
​
​
To sign up for any of the committees please sign up below!